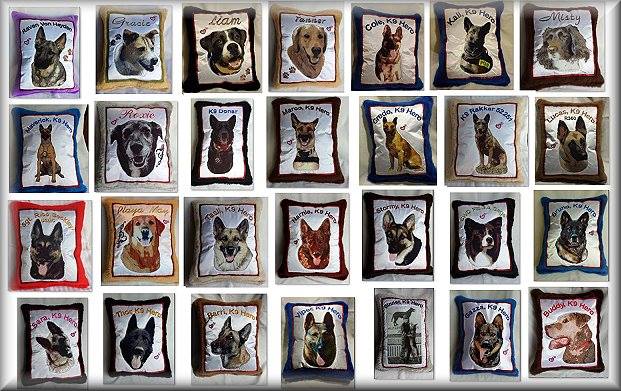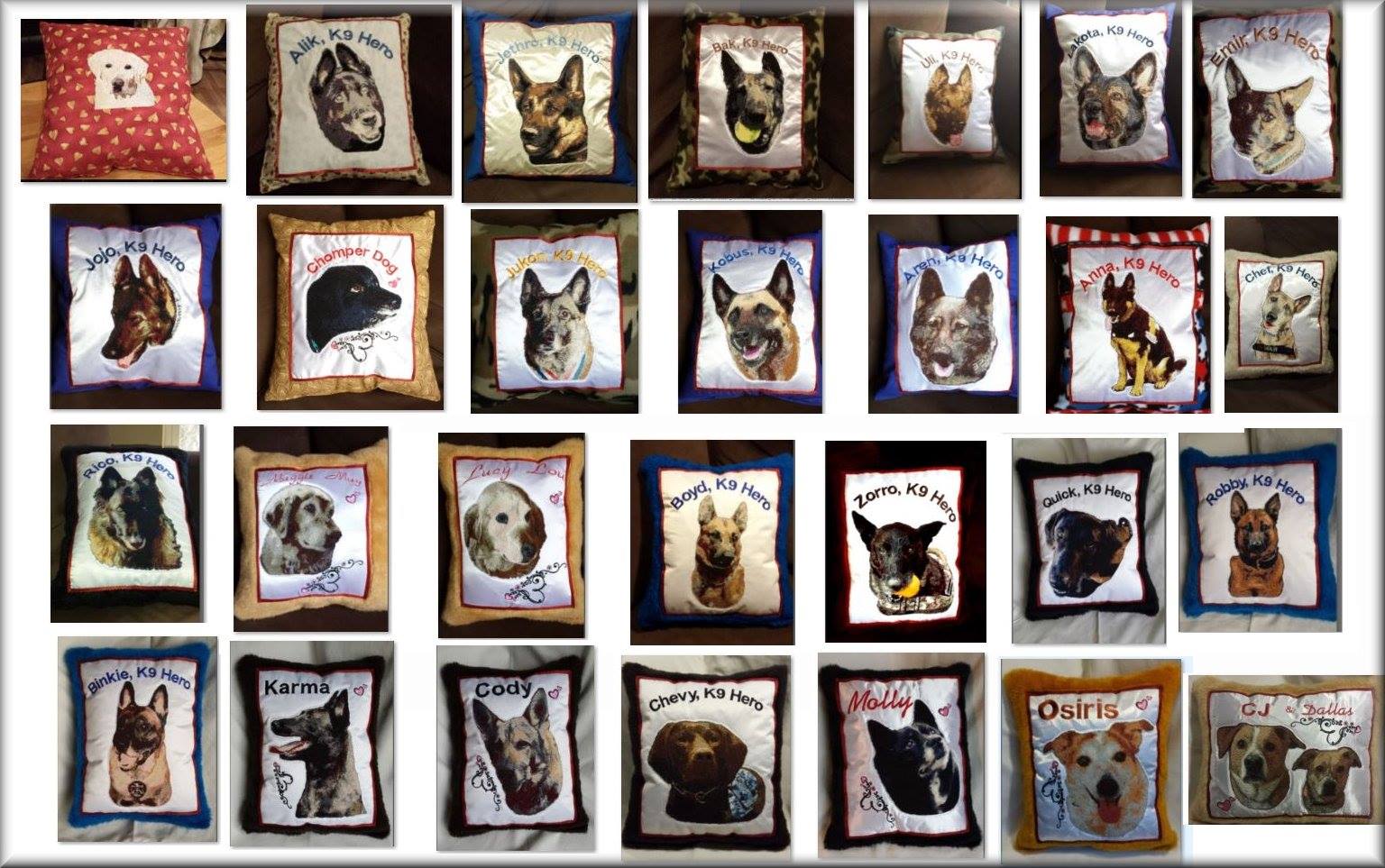 I have two older Goldens of my own, so I know how wonderful they are and how losing them will be so painful. Lynn works with Golden Treasures golden retriever rescue in Ohio. Kate was her beloved Golden. Knowing Lynn via Facebook, I also fell in love with Kate and was sad seeing that her health was failing her. Kate crossed The Rainbow Bridge earlier in 2022. Be sure to scroll down to read Lynn's words and also see lots of great pictures.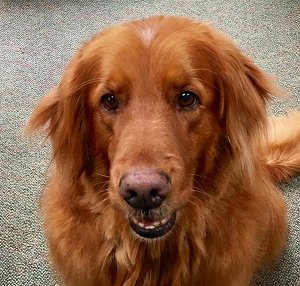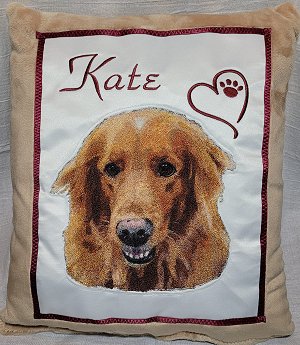 "Having the pillow in memory of Kate helps heal my heart everyday.

"We rescued Kate from Golden Treasures Golden Retriever Rescue in Bath, Ohio 12 years ago. I loved her rich, red fur and pure white chest and fell in love the minute I met her.

"Her first several years were spent guiding and protecting the blind resident dog, Dakota, and stalking any silly squirrel who had the nerve to enter her yard.

"She had a strong personality and let you know her needs in no uncertain terms! She also was very vocal about strange dogs invading her space.

"We never thought we'd be able to bring in another rescue after losing Dakota, but Kate accepted Lucy and they spent 8 years looking out for each other.

"Dian had previously reached out to me with a pillow donation to benefit our rescue fundraiser, which really touched my heart; so after Kate died, I immediately ordered a pillow. A few days later, I learned that one of my Facebook friend's, Ruby, had sponsored the pillow for me. Ruby is one of the most amazing adopters of retired war dogs and has a huge heart for others. I couldn't have been more humbled by her generosity.

"Dian is so invested in the work she does creating these pillows and it shows. I love being able to look at Kate's young, vibrant face every day."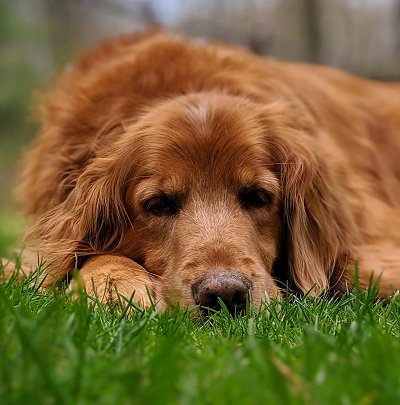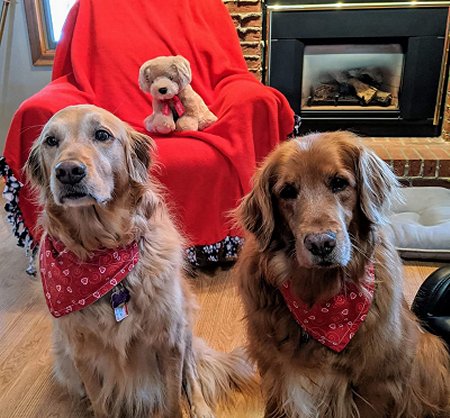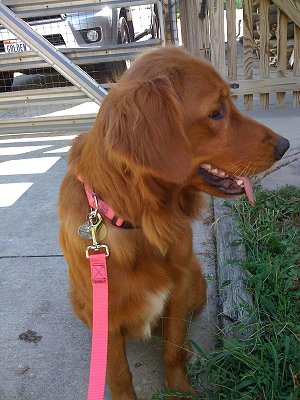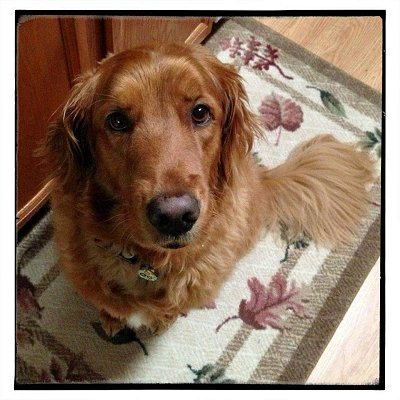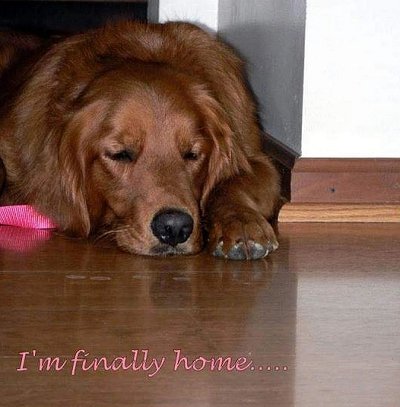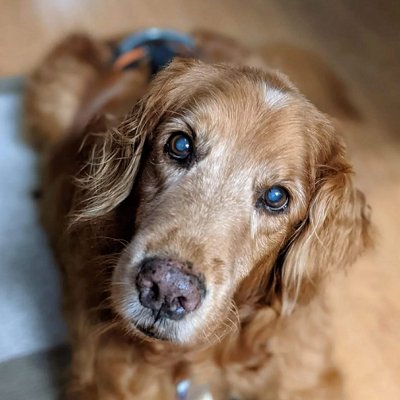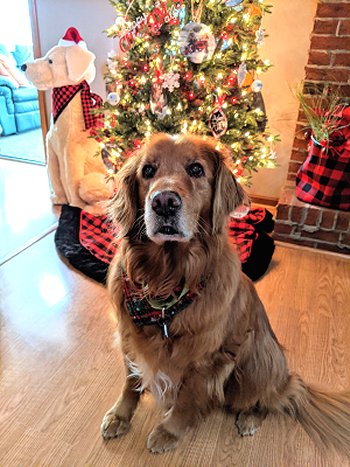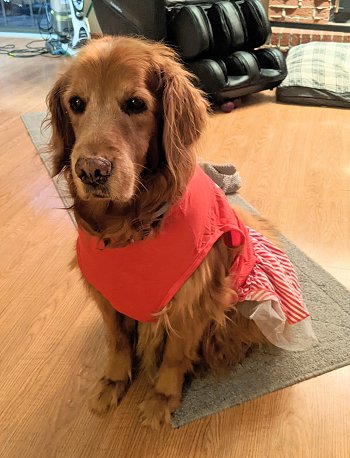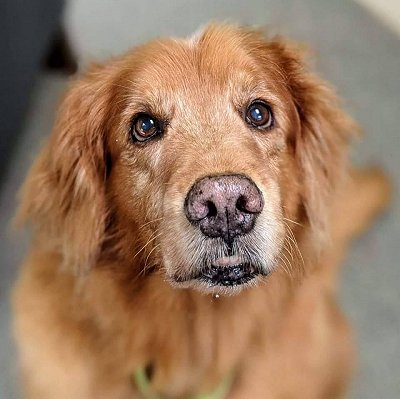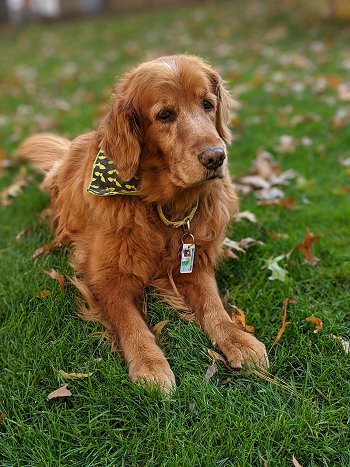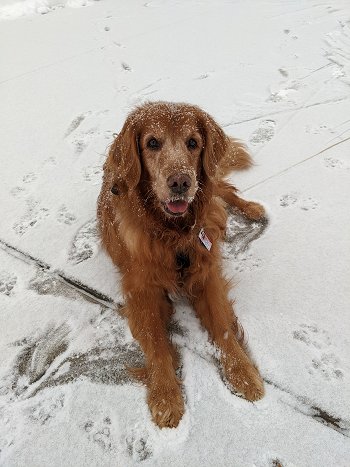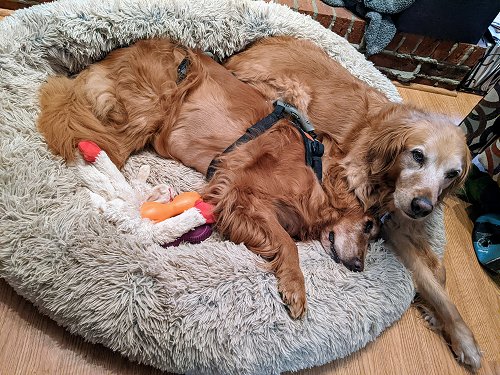 Up to Top
Michele sponsored this pillow for her friend after Truman passed away. I don't have any further informaiton; but if I get some, I'll post an update.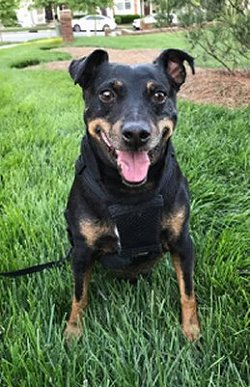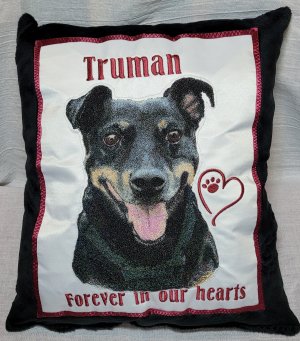 Up to Top
Melaine works for Collie Rescue of Great Illinois (where I was also a foster parent for a couple years). She ordered this pillow for her friend Lori after Bella passed away. Lori works with a Boxer rescue organization and love Boxers. I don't have any further information, but if I do I'll post it. Scroll down for more photos.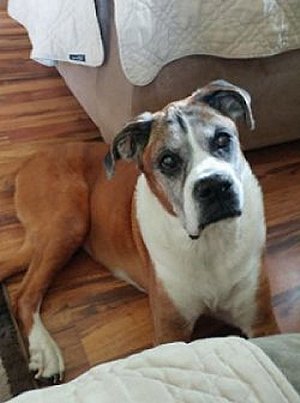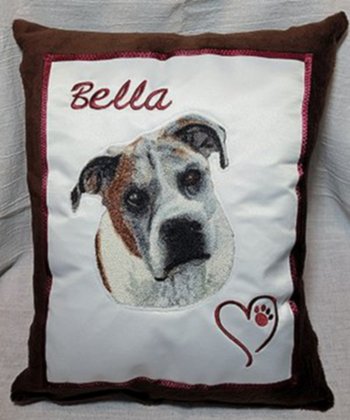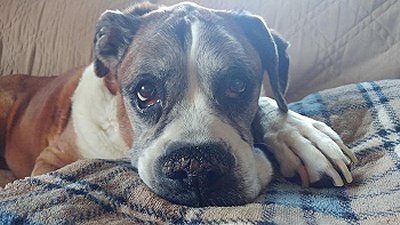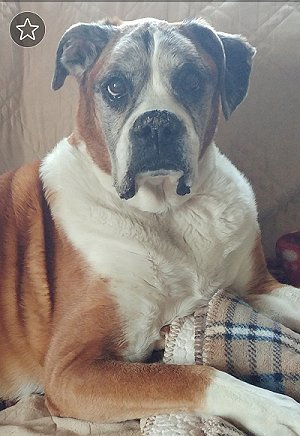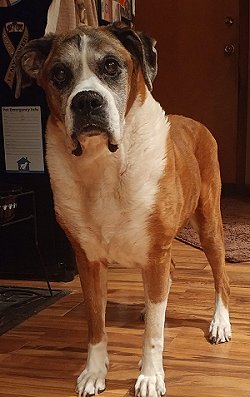 Up to Top
I donated a pillow to K9 Hero Haven for their fund raiser event. The winner was Norman and he wanted his pillow of his beloved Lola. I don't have any further information, but if I get an update, I'll post it.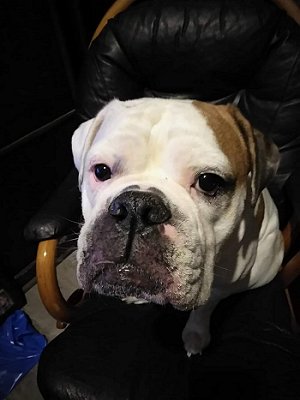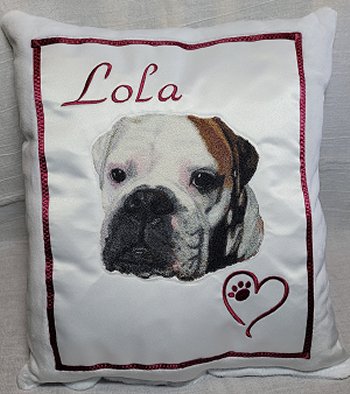 Up to Top
Early April 2022, El Paso County K9 Officer Jinx was assisting with a call for an individual menacing with a gun in Manitou Springs, CO. The suspect shot and killed K9 Jinx. LEOs returned fire and killed the offender.
Any K9 Hero who passed, for any reason, while still active duty can request a free K9 Hero Pillow from me. I always try to offer one when I find contact info. Jinx' partner accepted my offer for this pillow. Be sure to scroll down for more info and pictures. Sincere condolences to his family. Rest easy...good boy K9 Hero Jinx.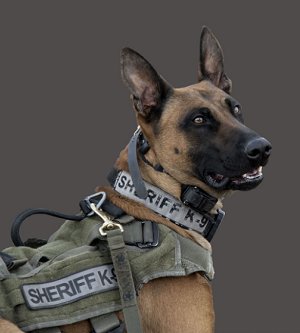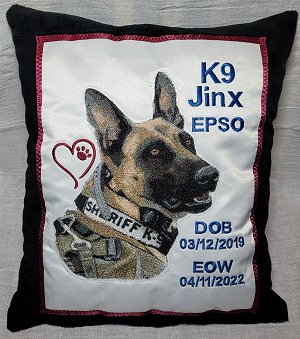 "K9 Jinx was 3 yrs old with 2 yrs of service.

"The sheriff's office says Jinx was on the scene of a crime, investigating a menacing person with a gun when that suspect shot and killed the dog. Officers returned fire and shot and killed the suspect.

"K9 Jinx had been with El Paso County since 2020 when he was just 13 months old. He was part of the narcotics and apprehension unit.

"'This is a profound and significant loss for the K9's handler and partner, family, our community and for the law enforcement community,' said El Paso County Sheriff's Office spokesman Jason Garrett."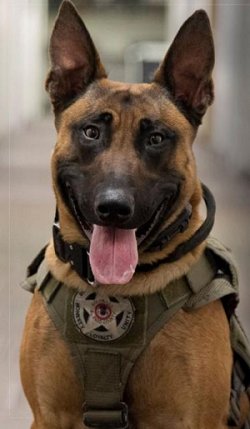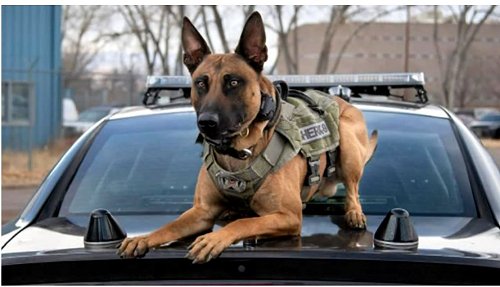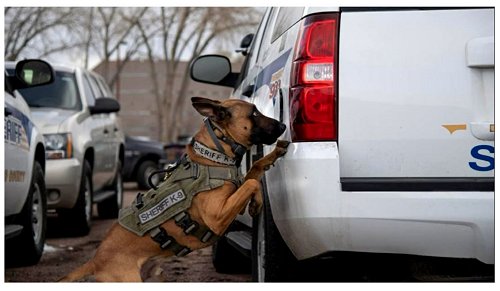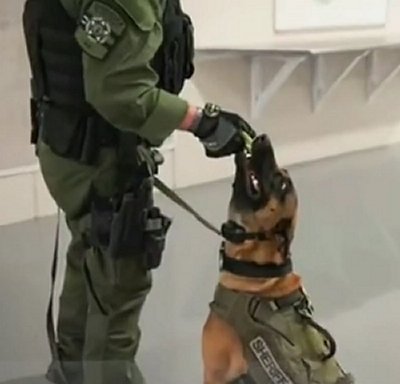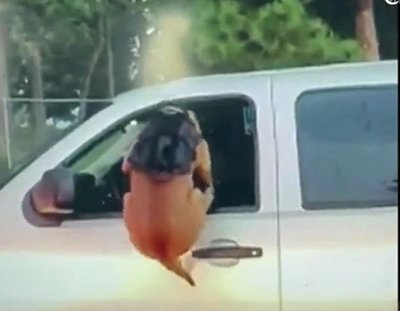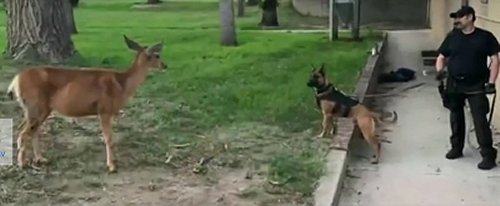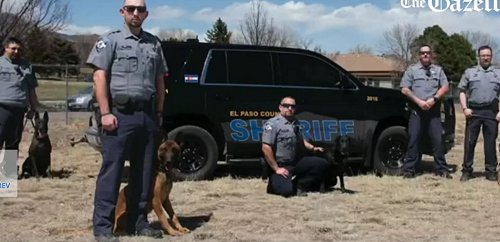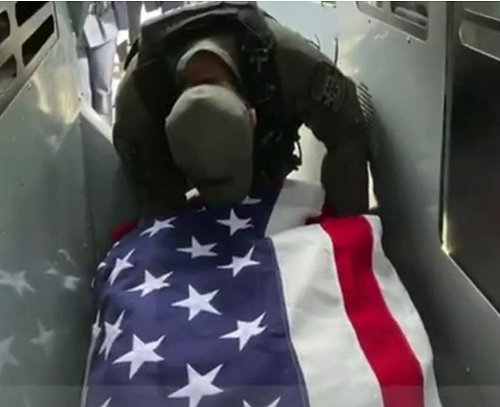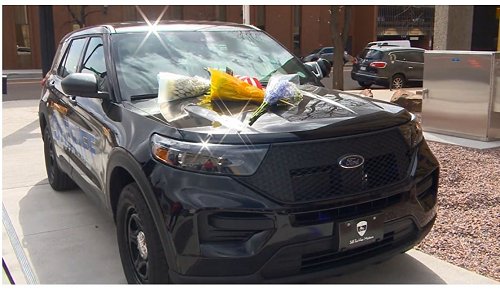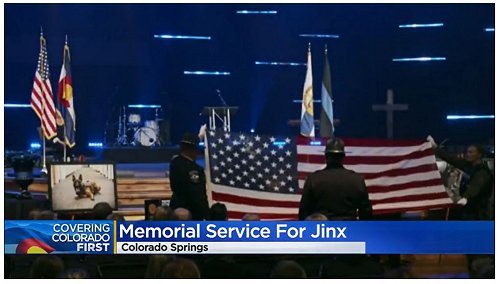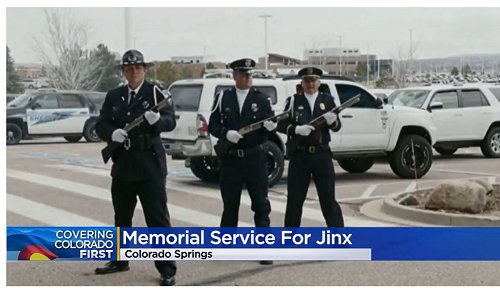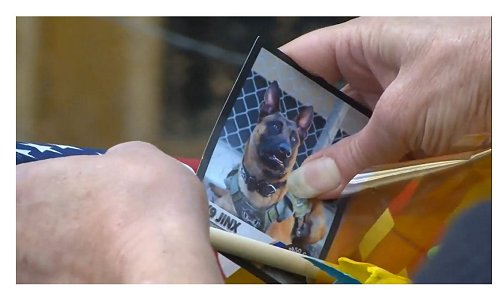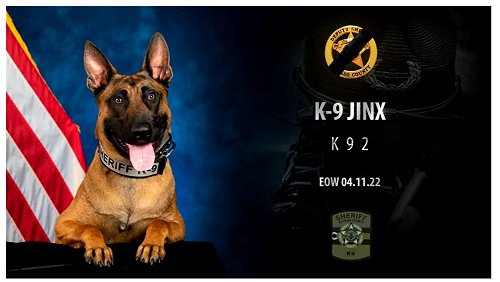 Up to Top
I made Norus' pillow and sent it off to his mom, Stacy. She sent a cute picture of him with his pillow and it seemed he approved. Sadly, just a few weeks later I saw a post from K9 Hero Haven, from where he'd initially been adopted from, saying that CWD Norus had passed. Every K9/dog I embroider stays in my heart. And when I hear they've passed, it's like losing a sweet friend. Rest easy K9 Hero Norus! Be sure to scroll down to read his bio and note from his moom, as well as see a pile of additional pictures.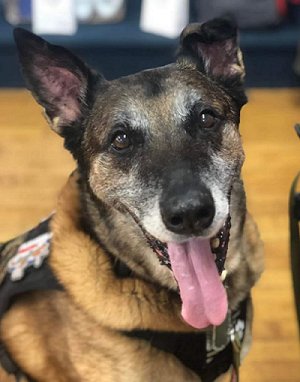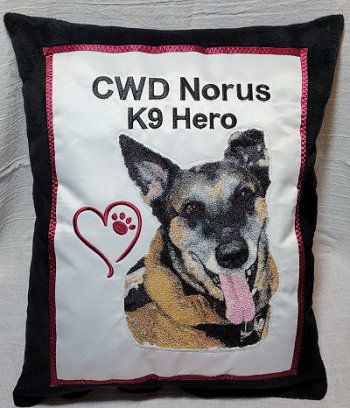 K9 Hero Haven : With a sad and heavy heart, I announce the passing of CWD Norus.
CWD Norus 47931, 6/1/10-8/8/22

CWD Norus came to K9 Hero Haven in March of 2017 following his retirement from Afghanistan.

He had a toe removed while here due to a tumor. He recovered completely and you would never realize he was missing one.

He was adopted to Stacy and Jason on 9/6/21 following being in our rehabilitation program here. He had some aggressive issues when he first came here.

While in our rehabilitation program, he was able to attend so many events while here. He attended the mall event and had pictures with Santa Claus. He was on TV with Jen on Good Day PA. He loved spending time in the creek and spending time playing with his large plastic ball here. He also loved hiking and did a few 5Ks with Jen. We would strap on his harness and he was ready to go.

Even though CWD Norus' retirement was brief and only about a year, he had such an amazing retirement. He was very loved and spoiled and loved being part of a family. He even took part in their wedding.

They always told me that CWD Norus was their EVERYTHING. Thank you for loving him, for holding him while he passed and giving him the best retirement a dog could only hope for.

Thank you for your service CWD Norus. Fly high above the clouds without pain. You were dearly loved and will be greatly missed by everyone who knew you, especially your family. I promise you my sweet boy, you will never be forgotten.

A message from his mom:

He changed our lives in ways we didn't know a dog could. He made our family complete. Every where he went he was a superstar and people wanted pictures with him.

Norus would lean up against people to get his pets and have that goofy Mally smile. He even made friends with our family cat, which I didn't think was going to be possible.

He loved his cookies until the very end. His heart and soul could heal anyone. If you were upset, he knew it and protected you and made you better. We had him a short time less than a year, but feel like he has been with us forever. He is our old man with his lip stuck on his tooth.

Thank you for picking us to be his Mom and Dad...we can't thank you enough.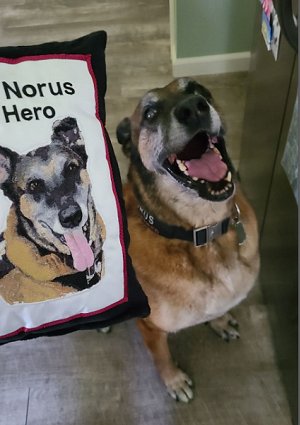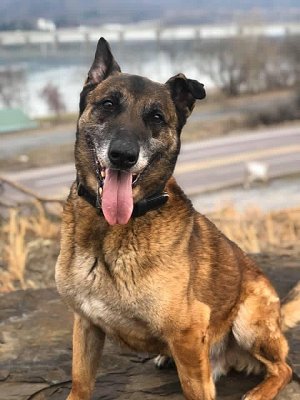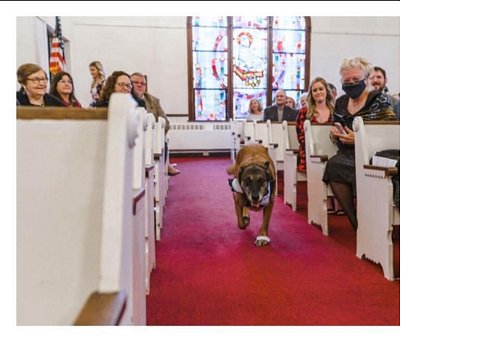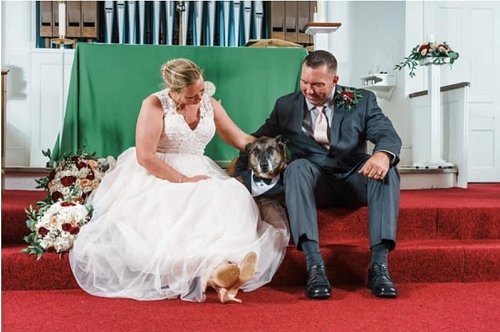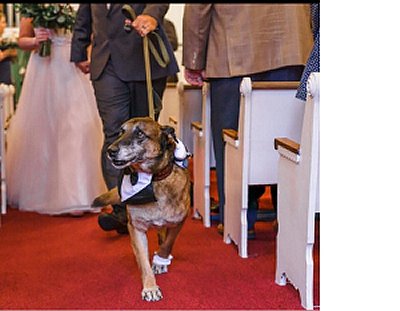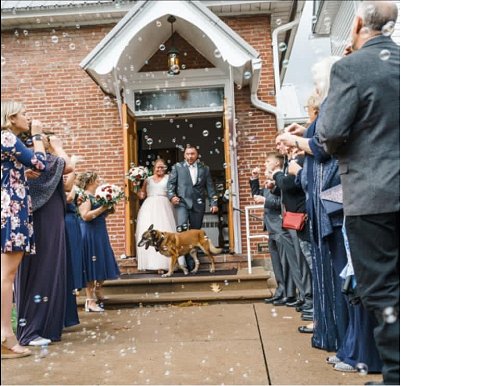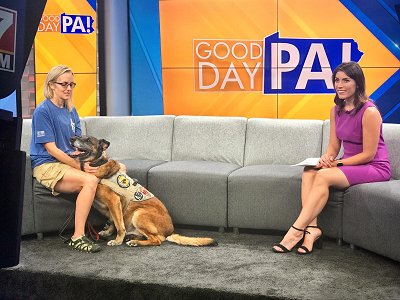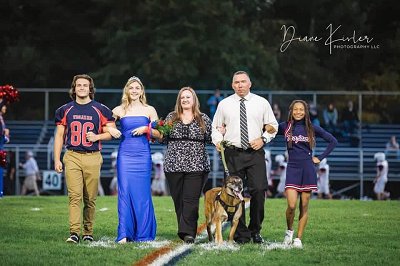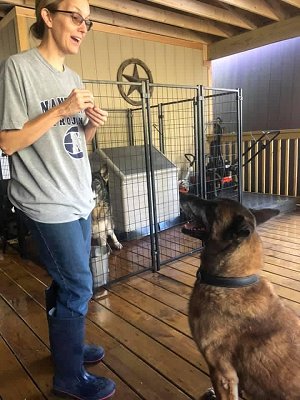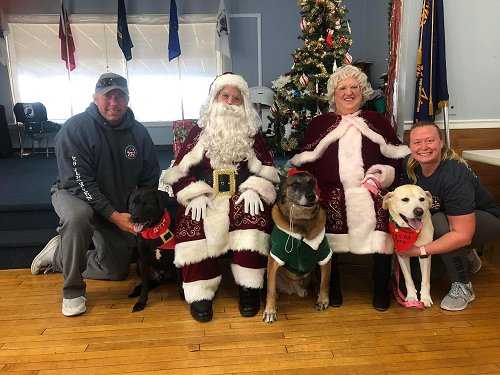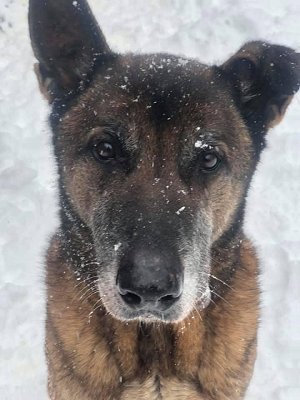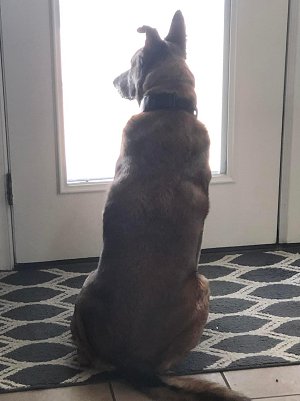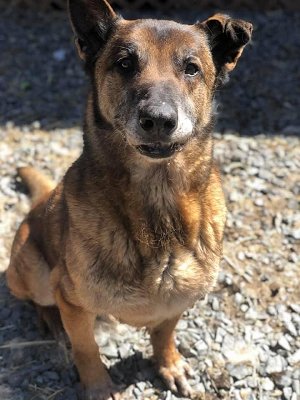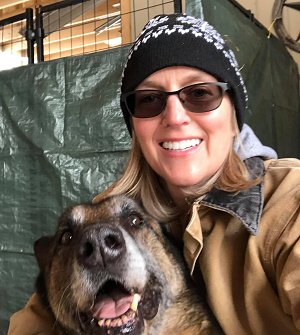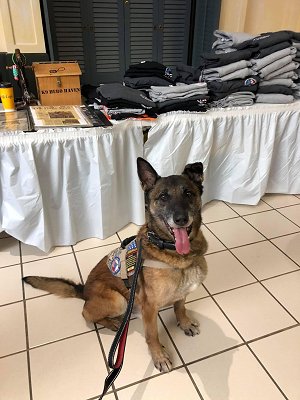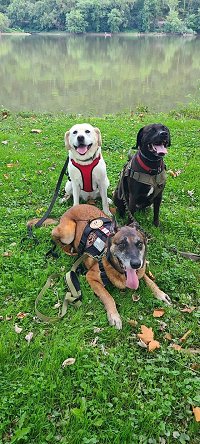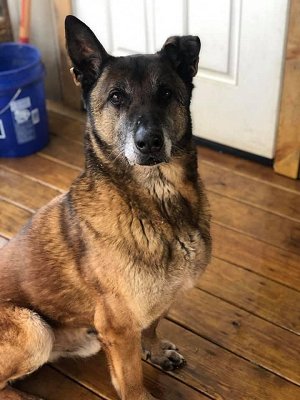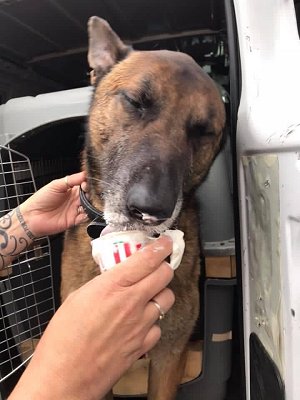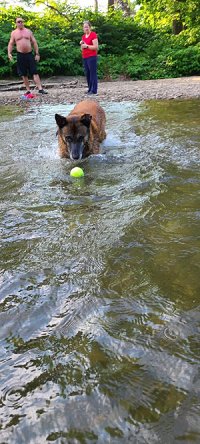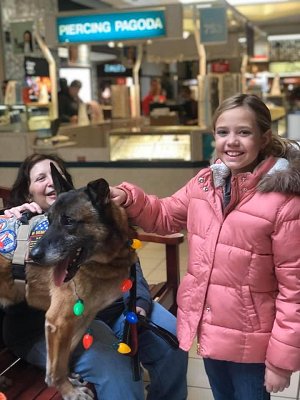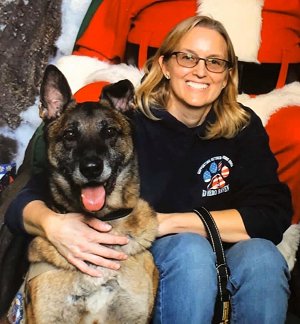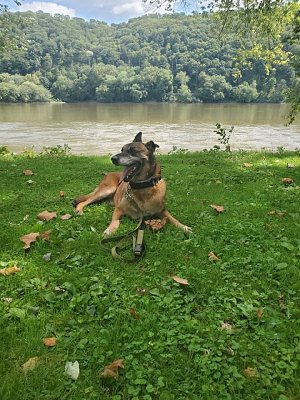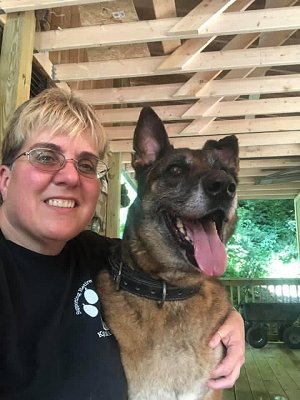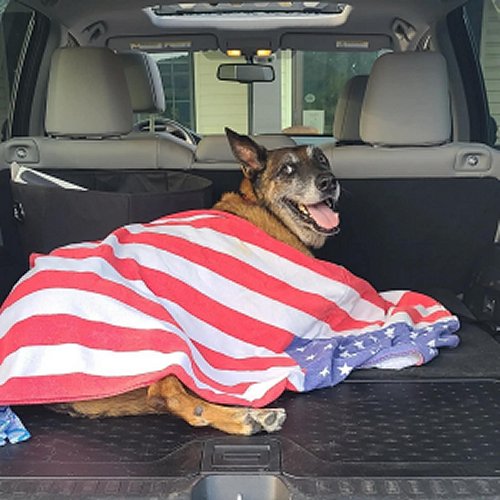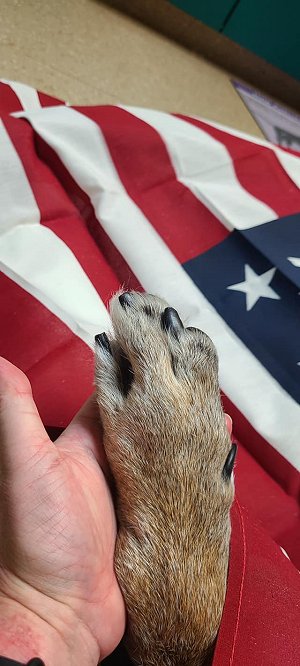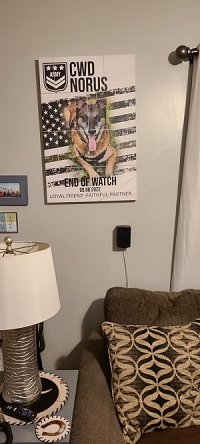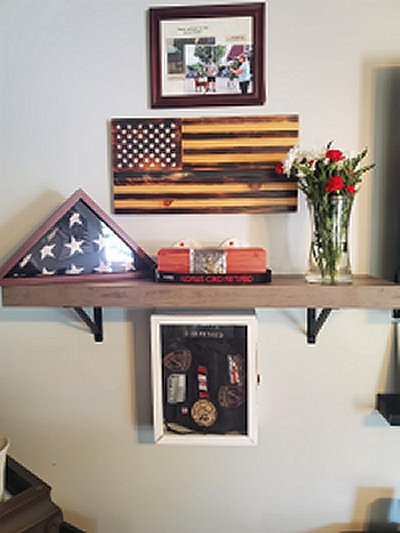 Up to Top
I donated a free pillow offer to the Golden Treasures Rescue for their fund raiser to help the Golden Retrievers they rescue...including from China meat markets! >:( The winner was Susan. Scroll down for info about Rusty and more pics.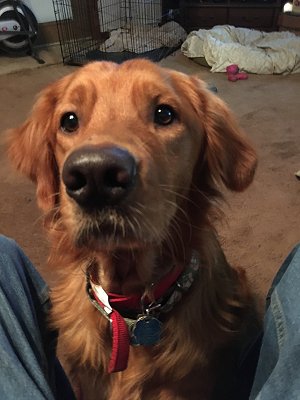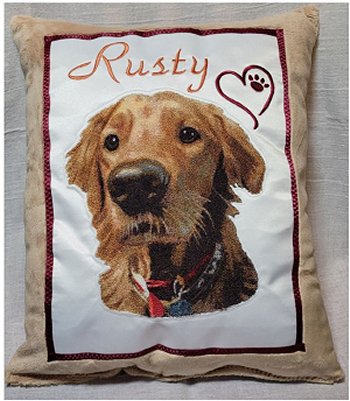 "We adopted Rusty (formerly known as Jax) on August 20, 2021, from Golden Treasures Golden Retriever Rescue in Ohio.

"We adopted our first Golden from their organization in June of 2008. Sadly, we lost him (Brady) on May 29, 2021, at the age of 15 years, 5 months, and 5 days.

"Rusty was available because his previous female owner passed away suddenly and unexpectedly. He joins his sister, Buffy, who is a 3-year old Border Collie/Australian Shepherd mix.

"Rusty is a redhead (hence, the name, Rusty) who is obsessed with toys, likes treats (who doesn't?), likes going for walks and rides in the car, loves doggie ice cream, and likes to play in water."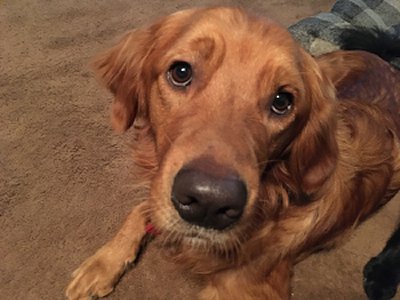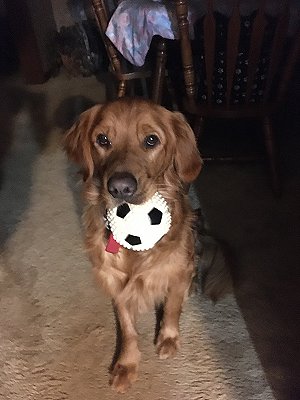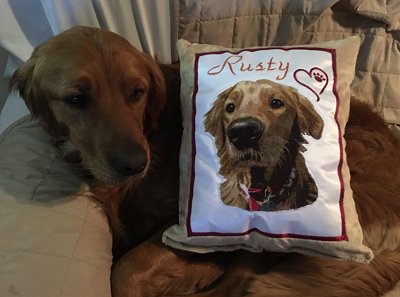 Up to Top
Fighter is in retirement living in a wonderful, dog loving home. He was adopted in 2022. His family had previously adopted two other K9 Heroes, CWD Mazzie, who sadly passed away, but was the model for a K9 Hero status honoring all K9 Heroes that is displayed in a park in Utah. Their other K9 Hero, CWD Geli is now Fighter's in home sibling. They also had a beautiful Golden Retriever, Ruger, whose pillow I also made after he passed not long ago. Be sure to scroll down to read Fighter's story.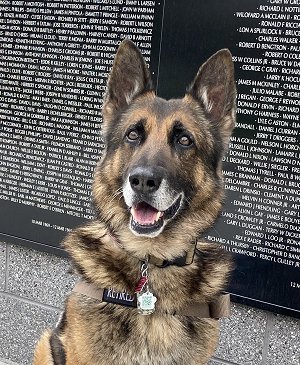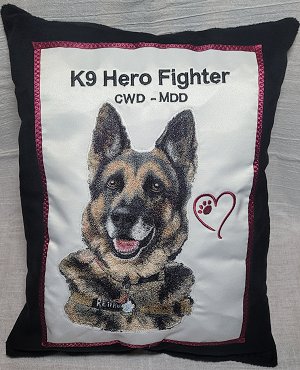 "Fighter was born and trained in South Africa. His birthday is February 7, 2012. Fighter is a German Shepherd who served as a mine detection dog in Turkey. He was rescued by Mission K9 Rescue and happily arrived at the Mission K9 Rescue Ranch near Houston, Texas in March 2022.

"Fighter was adopted by Jim and Linda Crismer on April 2, 2022. On that day he met his forever mom and dad, as well as his war dog sister CWD Geli NDD. Fighter quickly adjusted to life in Utah. He met his baby brother Scout, a golden/lab puppy who is bigger than both war dogs. Fighter attended a Vietnam Veterans of America meeting and was welcomed by all the veterans. He joined Geli at a presentation at the Vietnam Veterans Memorial Wall.

"When Fighter was at the Mission K9 Rescue ranch he was diagnosed as heartworm positive. On May 13 Fighter started treatment for heartworms. He needed to have restricted activity for several weeks, after which he could resume normal retirement activities.

"After three painful shots and nine weeks of confinement in his crate, his mom and dad are happy to report that Fighter survived the heartworm treatment and is now a healthy, retired war dog who is free to roam in his home and go play in the yard.

"He will soon join Geli as a war dog ambassador throughout Utah. He is so ready to meet people, be in parades and enjoy civilian life."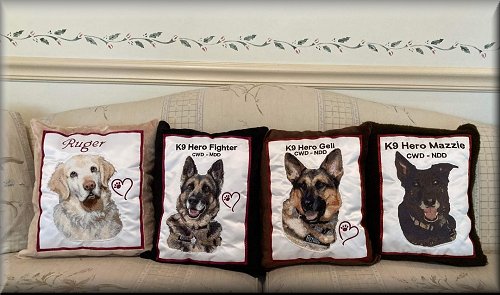 Up to Top
Karyn purchased the pillow below (#161 Guinness) for her son and daughter-in-law and also got this one for her of her beloved Stanley who passed away.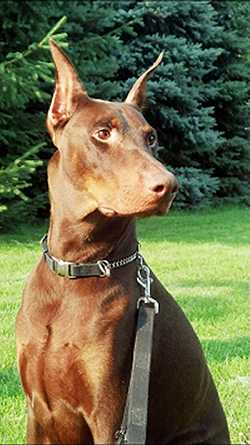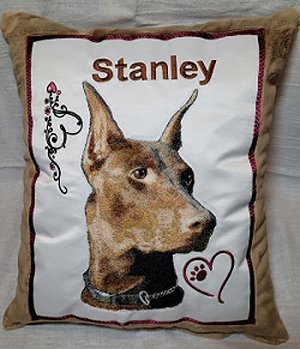 "Stanley was our first Doberman in 2010 and at the time I was a single Mom and my youngest child Ryan was leaving for college. He wanted to get a dog to keep me company...that was Stanley.

"We knew Stanley was our boy when we went to see him for the first time. He was 6 weeks old and one of his larger brothers pushed him and he slid across the floor and under their television.

"I was so lucky to have him for 9 years 11 months and 2 weeks. He was my heart and soul. Our life will never be the same without him. I miss him every day. He was my boy who never left my side. He was my running partner and he laid at my feet while I worked from home.

"The day he said he had enough of the Lymphoma and was ready to go across The Rainbow Bridge, we sadly told him we loved him and helped him cross. We came home and we walked in the backyard to sit and we were gifted with the sight of hundreds of yellow canaries flying around us for over an hour. My Stanley was telling me thank you and that he was okay. Until we meet again."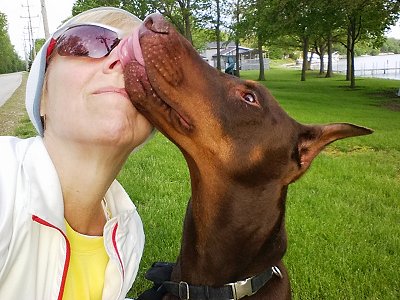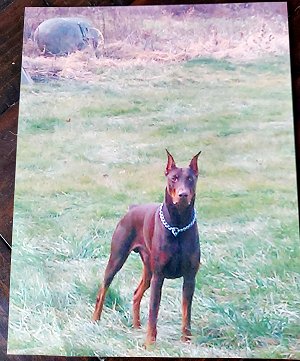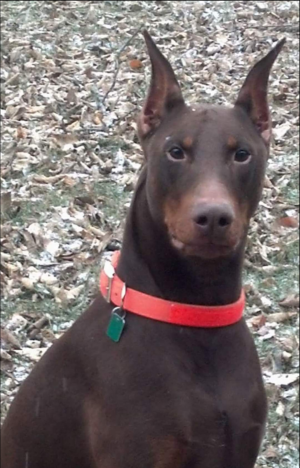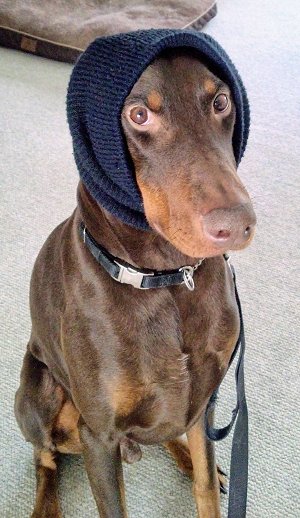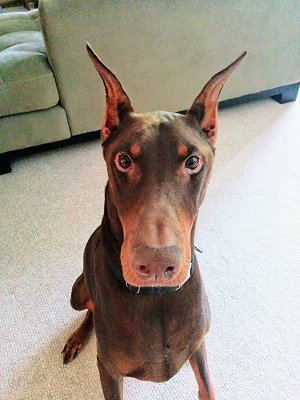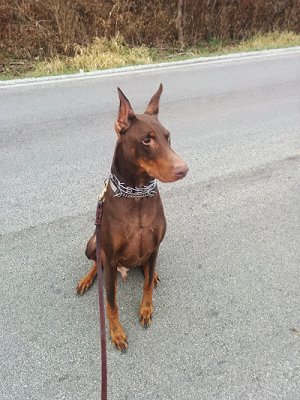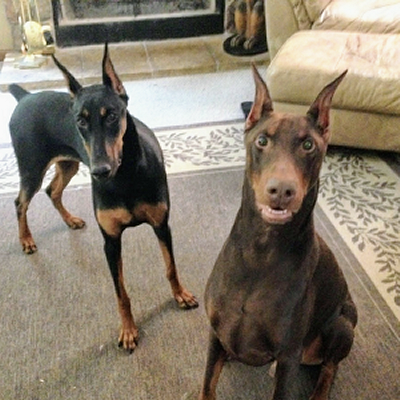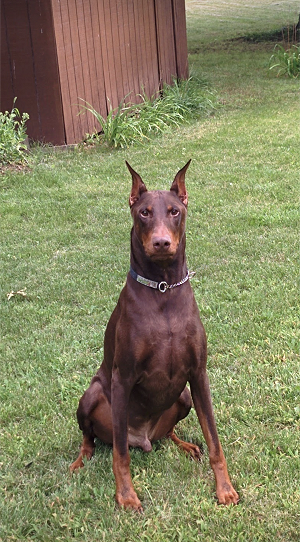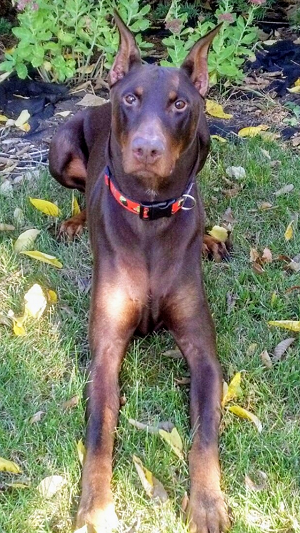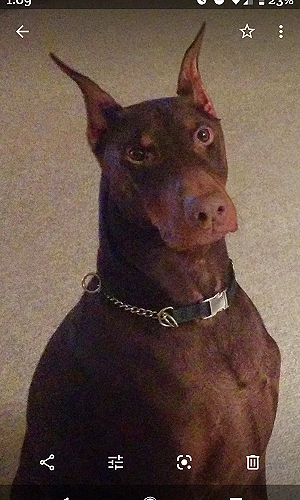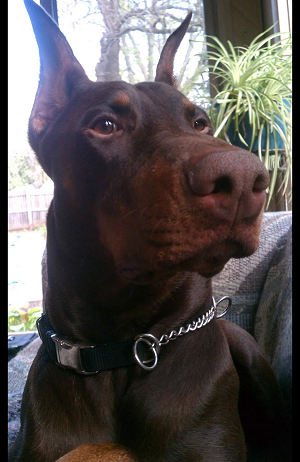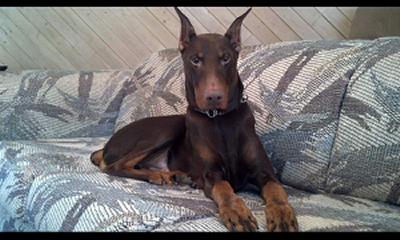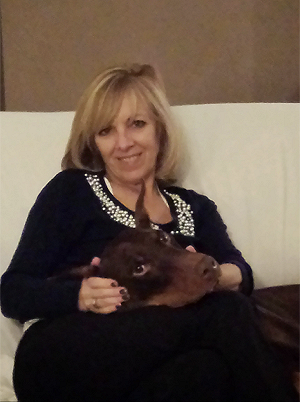 "Then after two years we got our second Doberman, Stella, who is blind (since 3 yrs old) from Blastomycosis. Stella is now 8 1/2. And we now also have Ruby.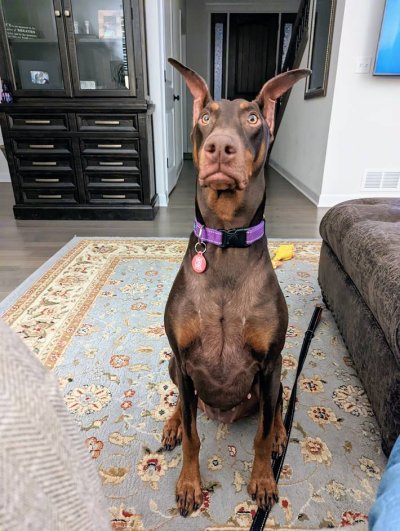 Ruby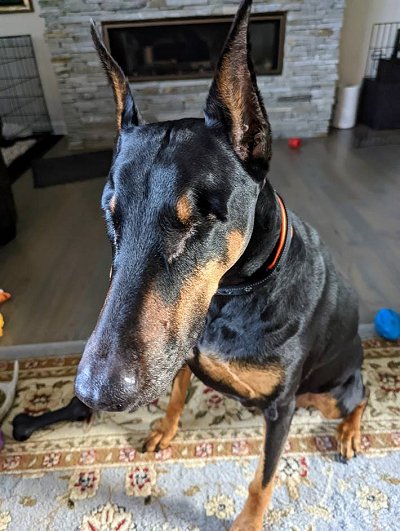 Stella
One of my clients painted this photo for me for Christmas.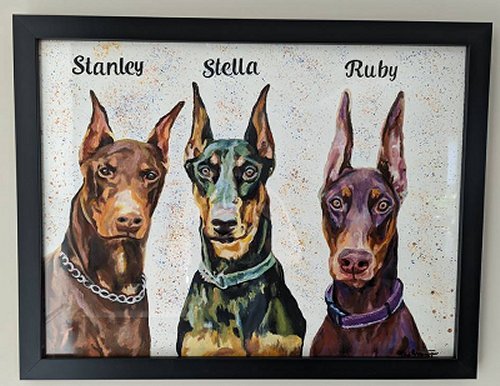 Up to Top
Karyn got in touch with me to make pillows of her son and daughter-in-law's doberman, Guinness. His mom and dad are Cynthia and Ryan Drost. Guinness will be 3 years old in May 2022. Scroll down for more info and lots more pictures.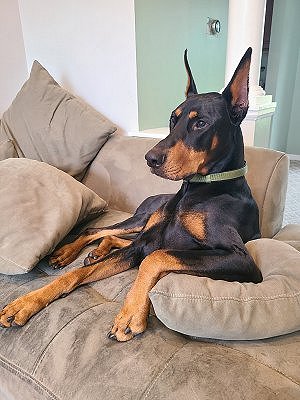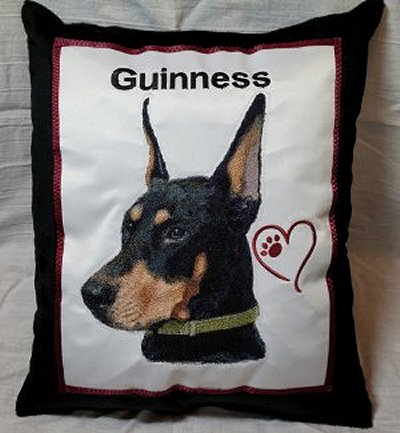 "Having bought our first home together, we finally decided it was too empty and quiet, so we followed in my family's footsteps and brought home Guinness, our (then) little dober puppy in 2019.

"The day we picked him up he was sitting in the food bowl and we knew that was our ittle boy. Since then Guinness has become the center of our attention and the king of our house.

"When the pandemic hit, we only got closer as a family as we had Guinness constantly at our sides. We took this extra time together to do additional training.

"Today he runs after us in the kitchen to close all of the drawers and cabinets when we put dishes away. His favorite trick is to wave when we have a cookie in our hands.

"Cheers to many years with this sweet boy of ours!"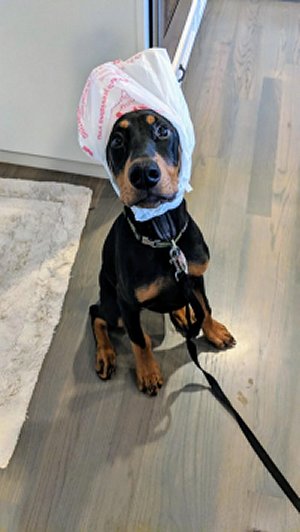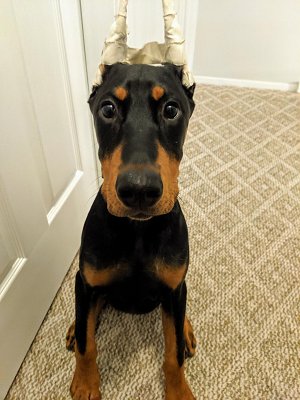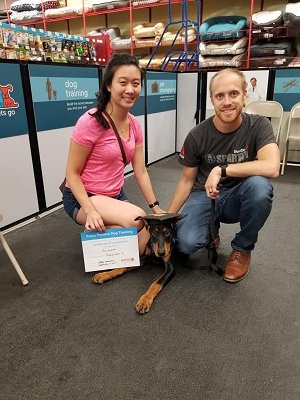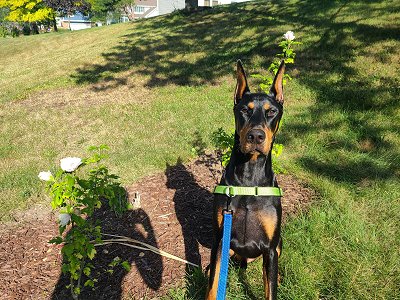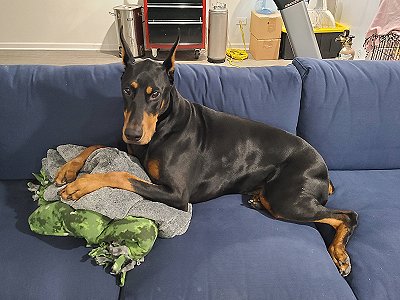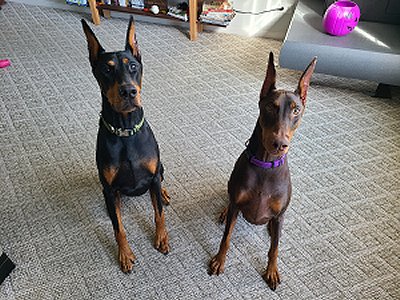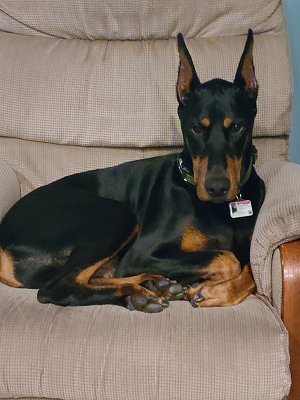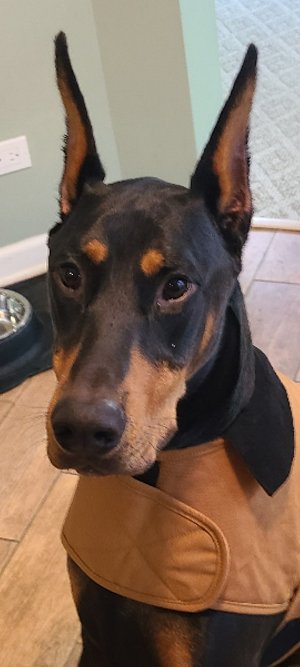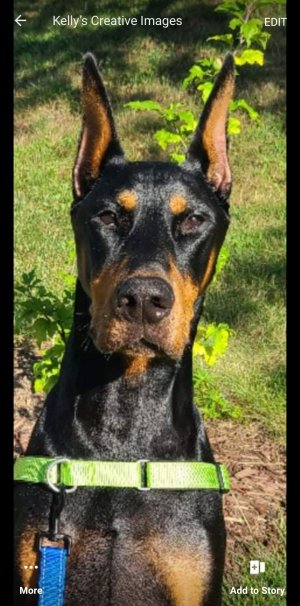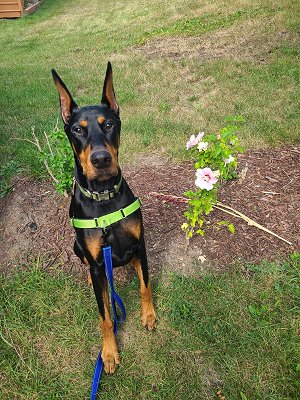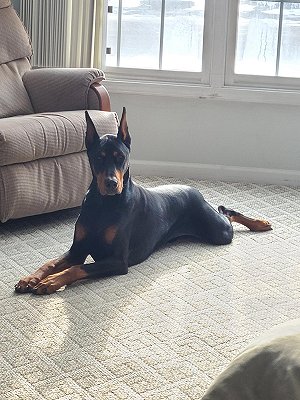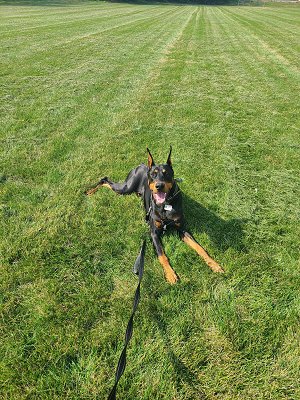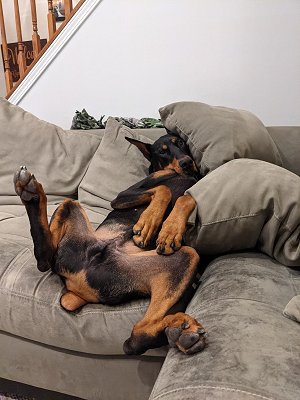 Up to Top
Heather purchased this pillow for a friend after Tinky passed. I don't have any further information, but if I do I'll update this. Scroll down for more photos.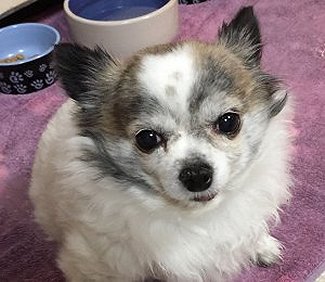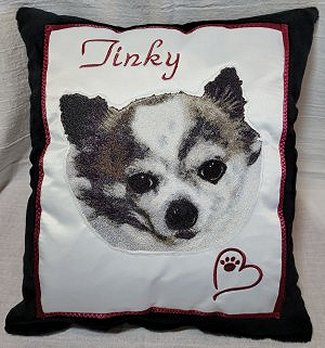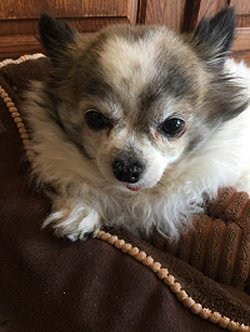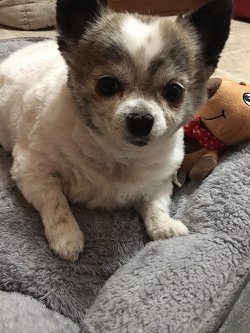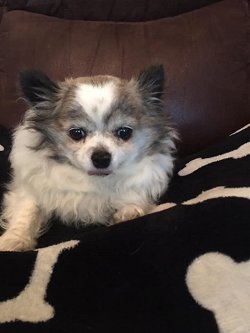 Up to Top
Becky ordered this pillow for her friend Kim. I don't have any further information about Laila other than she passed away and was much loved. If I get more details in the future, I'll update this link. In the meantime, scroll down for more photos of Laila.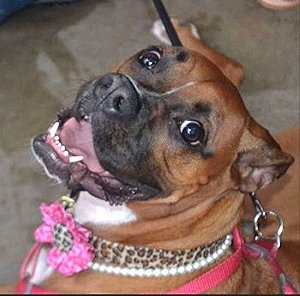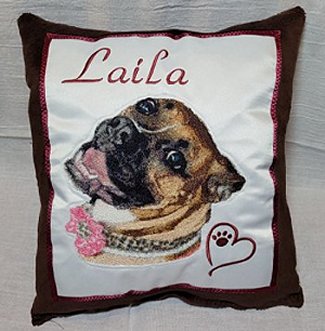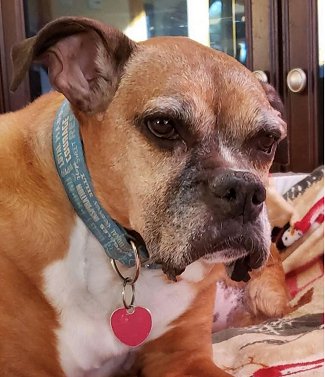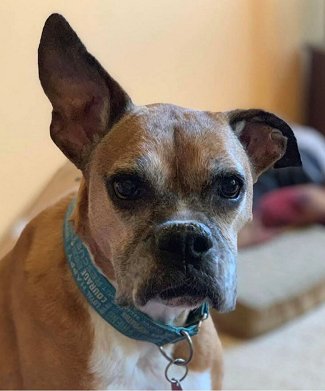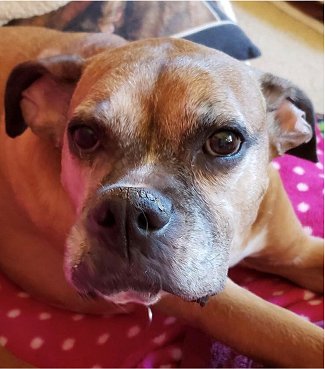 Up to Top
Trudy has purchased a pillow previously and bought this pillow for Bailey's mommies. More info below.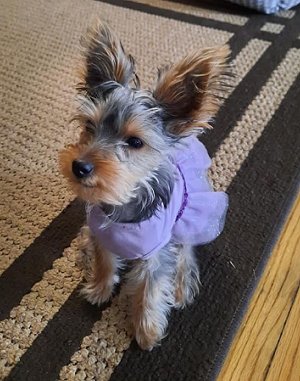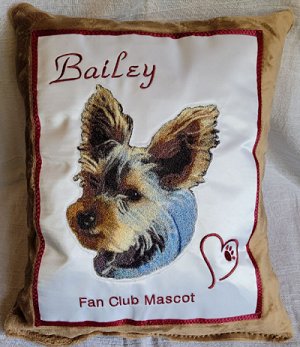 Bailey is a Yorkie, as you can tell. She lives with her Mommies in Maryland. She is a Fan Club Mascot. She is two years old now (2021), and quite the little sensation.

Trudy purchased the pillow with her picture because of her being a fan club mascot and it was a gift to her mommies.

She is addicted to cough drops (LOL), which usually ends up in one of her Mommies shoes. Bailey aka "Doodles" loves going on trips with her family and is so well behaved. She is spoiled rotten and is very loved.

Up to Top
Michele sponsored this pillow for Victor's family. He was an abused and very sick/wounded dog who was scheduled to be euthanized, but he was rescued. He became healthier and loved...and also became quite the Internet star and Pitty advocate. Scroll down to read his story and see many more pictures.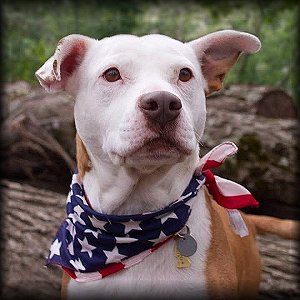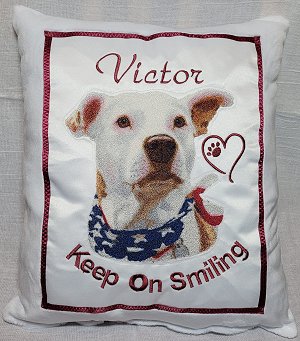 In 2011, Victor was found in a shelter in Georgia. He was labeled "pregnant female" and scheduled to be euthanized. A rescuer saw him and pulled him immediately.

Victor was filled with liquids because he was in the final stages of heartworm. When he made it to Linda, they also discovered that he had been shot many times, his hip was smashed from being kicked repeatedly and he had numerous bite scars on his face and chest.

Victor's hip was fixed (resulting in a shorter leg), some shot was taken from areas near nerves. He started the 1 1/2 year journey to cure his heartworm. His training started and he was introduced to numerous people and situations. He was listed for adoption.

It was found that Victor forgave people for what was done to him. He, unfortunately, reacted poorly to other dogs approaching him from the front. This is a common trigger in many bait dogs.

Victor was adopted by Linda in 2013. His Facebook page, "Unlucky Victor", grew to over 16,000 fans...many of whom actually traveled to see him. People came from other countries and from just about every state in the USA. Linda's famly opened their house and home to all...Victor enjoyed every minute! His signature sign-off for every post was "That made me smile".

Victor was an amazing spokes-dog for all pitbulls! Victor was gentle, sweet, and loving toward all. He went to schools and camps to help his "Mom Linda" speak to children and adults alike about prejudice, rescue, and responsibility. He was on calendars, a Milk Bone box, the subject of articles...too many things to recount here. He was the face in many fundraisers for rescues and shelters.

Victor was not supposed to live more than a couple years, given the damage to his heart and lungs. He lived until 2022, (taking tons of pills every day)...content and happy. Victor passed in his family's arms...and will be missed forever.

His Facebook page remains. The other dogs who live in the home are featured, along with new foster dogs. "Unlucky Victor and Family" continues to provide smiles to many.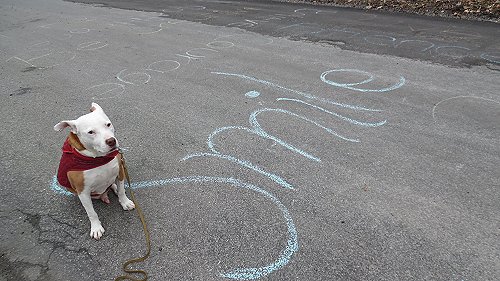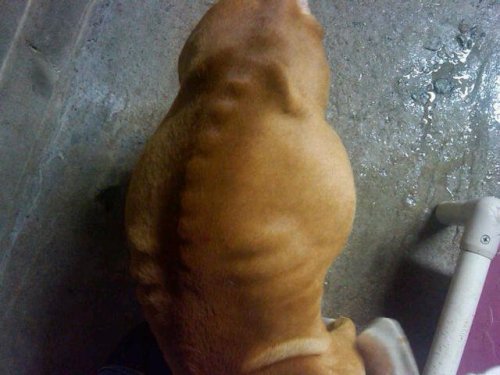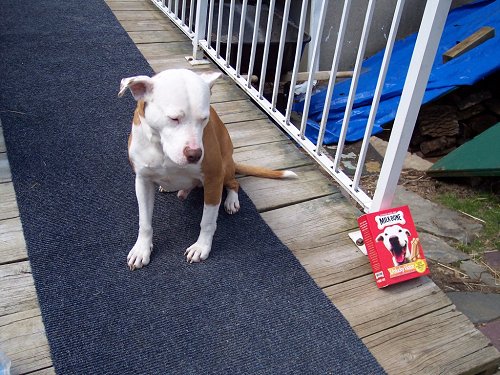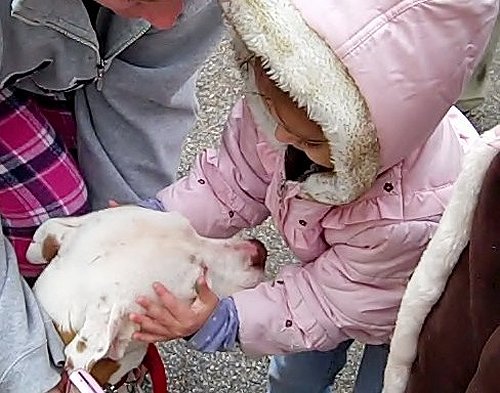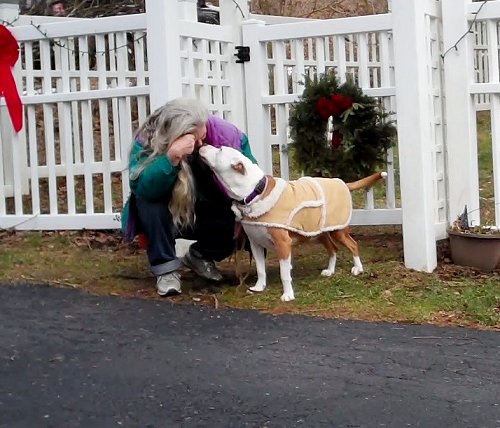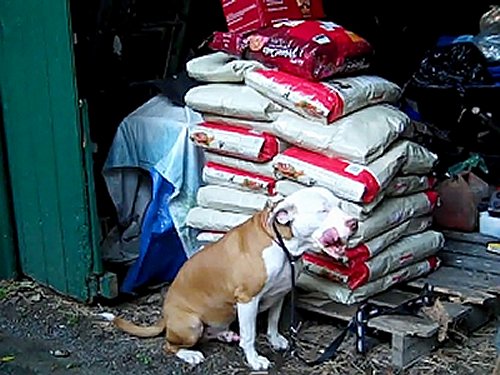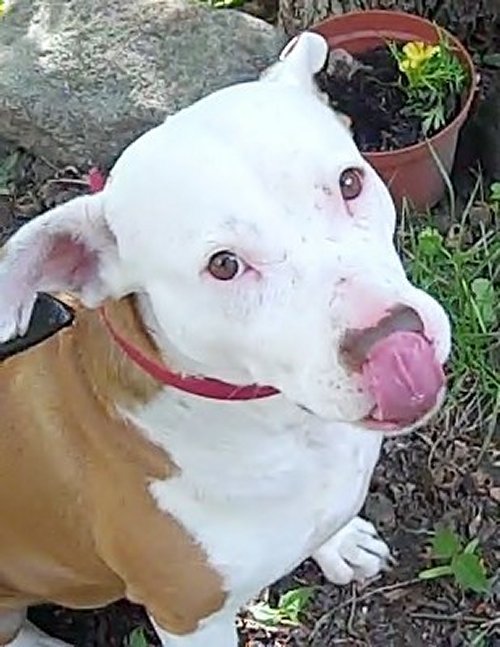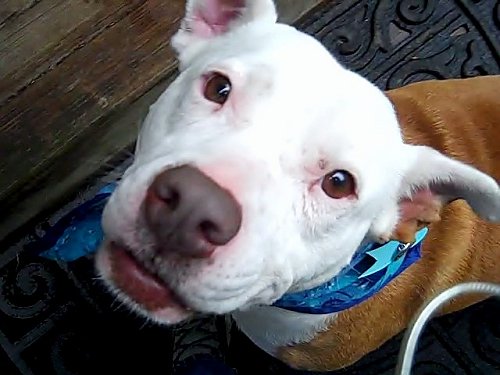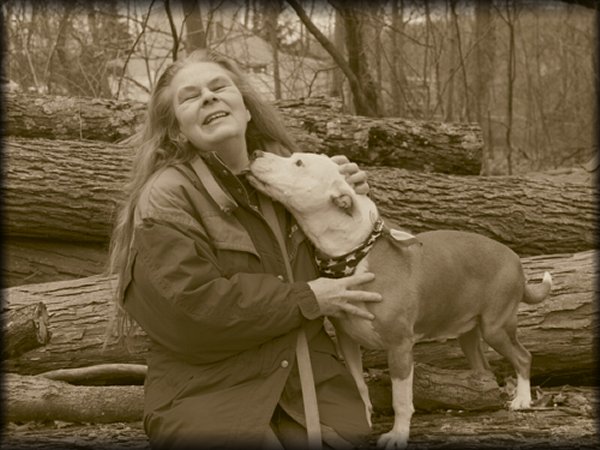 Up to Top
A friend of mine's wife ordered two pillows of her sister's dog, Willow, who passed away too soon. Scroll down to read Willow's story and see more picture.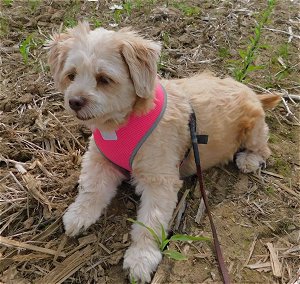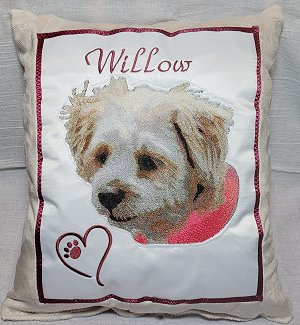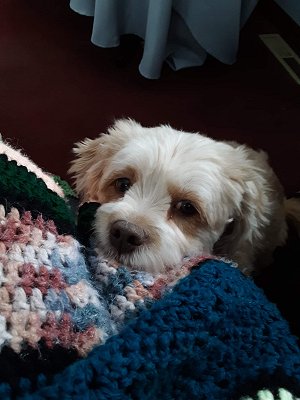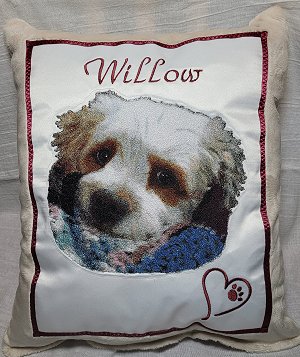 Willow, a La Pom (Lhasa Apso/Pomerainian), came to me as a puppy from Illinois. This little girl had no idea what adventures lay in store at her new home in the Blue Hills of Northwest Wisconsin.

Black bear are abundant on our 62 acres and they frequently visit our home, leaning on and peeking through the windows. So, bringing Willow outside for potty breaks and play was no easy task. The raptors; turkey vultures, bald eagles, owls and the like were very much predators to her due to her small stature.

Taking Willow for long walks along the field/woods line was stressful for both dog and owner as she was the perfect size for a bear type snack, even so she certainly enjoyed sniffing out acorns, chasing butterflies, playing with pine cones. Getting a coat full of cockleburs was a hazard at times, that's when her hairbrush got quite the workout!

When Willow sighted the pond all her inhibitions flew right out the door, then SPLASH! into the water she jumped. A refreshing, cool swim on a hot summer's day. At the water's edge she liked to seek out toads and bullfrogs, they made for good afternoon playmates.

She was a great friend to our very large and elderly St. Bernard/Husky/Lab mix, Ruffles, who is now 15 years old. Wherever Ruffles was so was Willow, the little girl protecting the older lady of the house.

Willow was a wonderful companion to my husband and I in our retirement and gave us purpose, someone to love and care for. She is sorely missed and crossed the Rainbow Bridge too soon at 7 and a half years old from diabetes.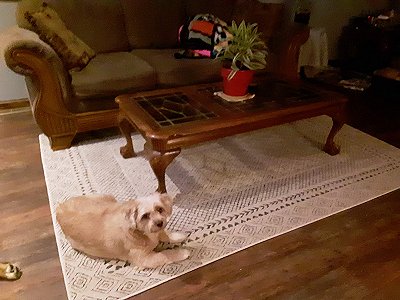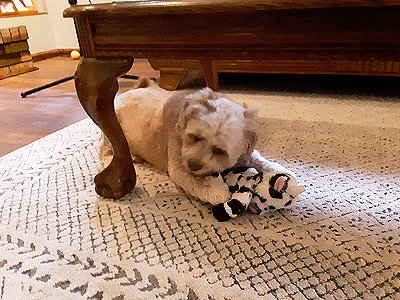 Up to Top
Sarah ordered this pillow for LEO K9 Fox who was retiring, along with his partner Ofc Paul Wells. Together they'd served the city of Warwick, RI. Scroll down for more info and pictures.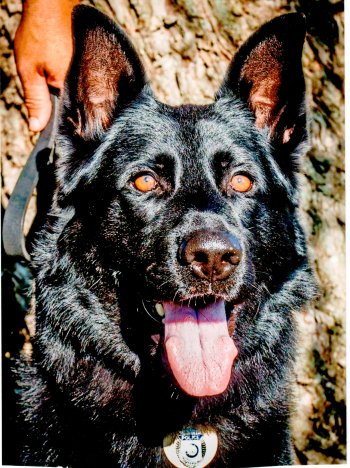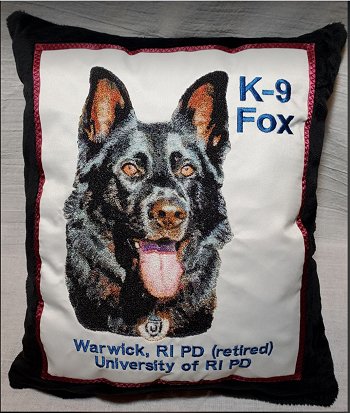 K9 Officer Paul Wells has retired after 29 years on the force, according to the Warwick Police Department. Since 2012, he's worked alongside his parner, K9 Fox, who is also entering retirement.

K9 Officer Fox gained national attention after he and the Warwick Police Department were often seen on A&E's Live PD.

The department wishes Officer Wells and Fox the best of luck in their future endeavors.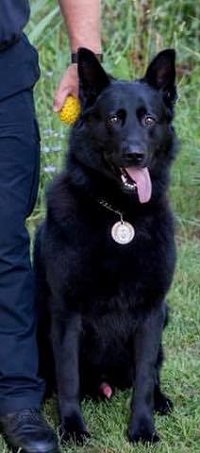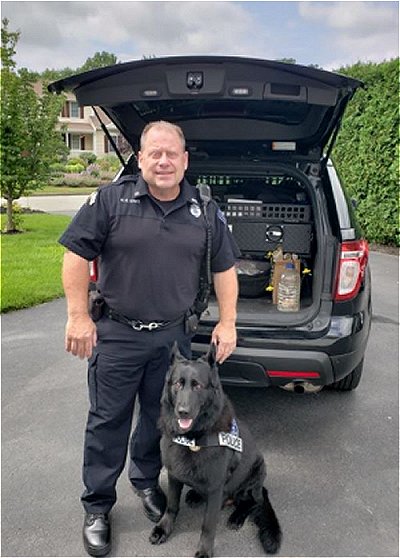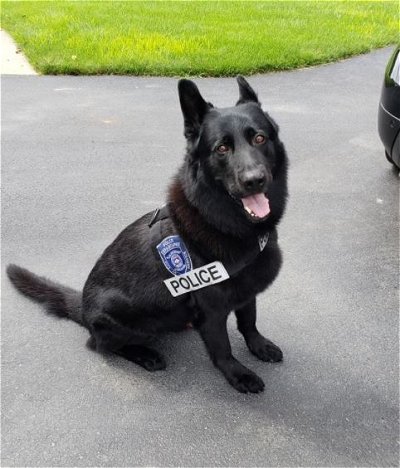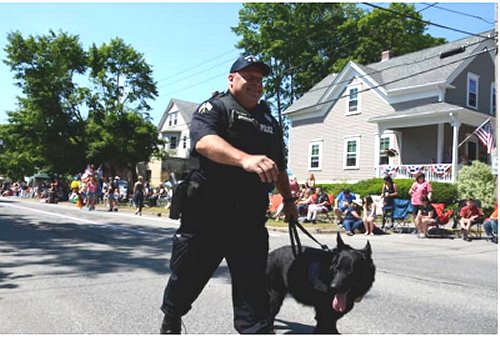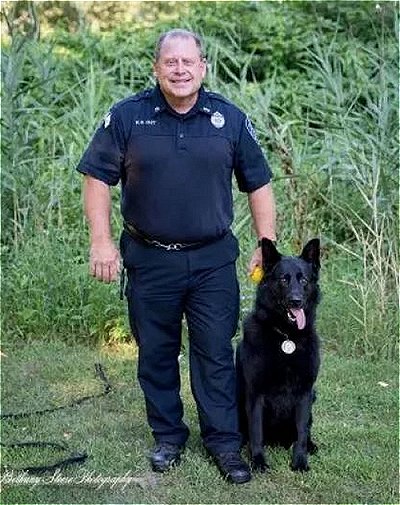 Up to Top
Winter contacted me to let me know that, sadly, she needed to sponsor another pillow...this one for her friend who recently lost her beloved Search And Rescue K9 Hero Squirrel. Be sure to scroll down to read more about Squirrel and see several touching picture of this K9 Hero, who saved many.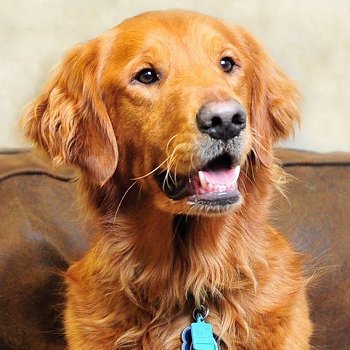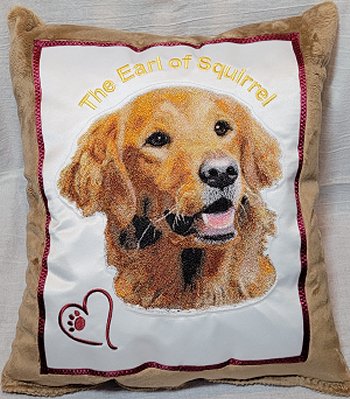 "At 11 years old, Squirrel along with his handler Carla were still mission ready. As a NAPWDA certified live find Search and Rescue team, Carla and Squirrel helped assist in the search for and recovery of multiple individuals. Squirrel and Carla were also an AKC certified therapy dog team and frequently visited area hospitals. Even at 11, Squirrel wanted to work.

"Squirrel's body, however, could not fight the mass cell tumors rapidly spreading across his skin. With the first mass being discovered in May 2021, Squirrel endured two rounds of surgery, multiple medications, and several steroid injections. On October 6th, 2021 Squirrel passed peacefully from this world while at home cradled in the arms of his partner Carla.

"Run free, old man."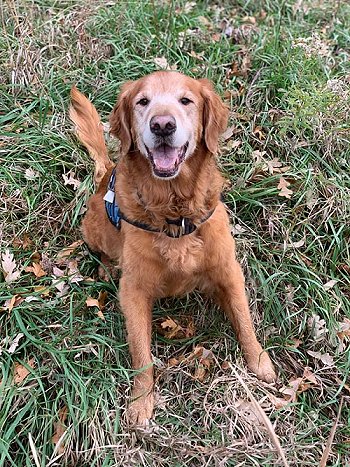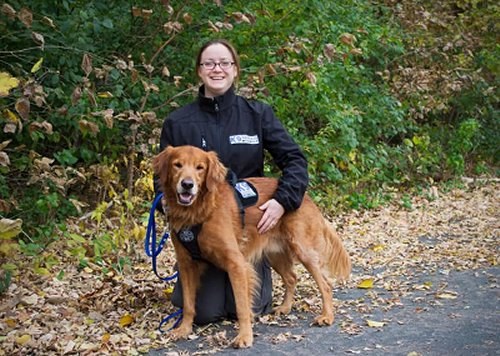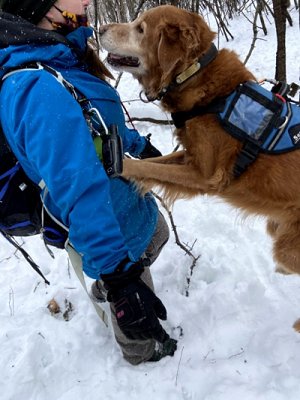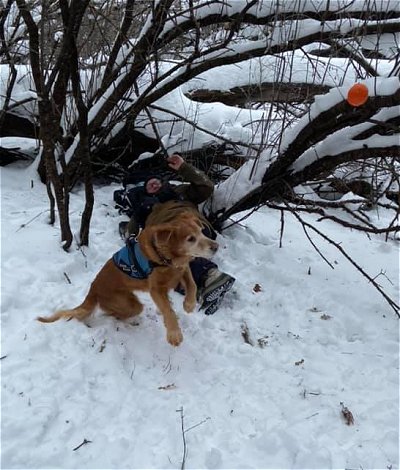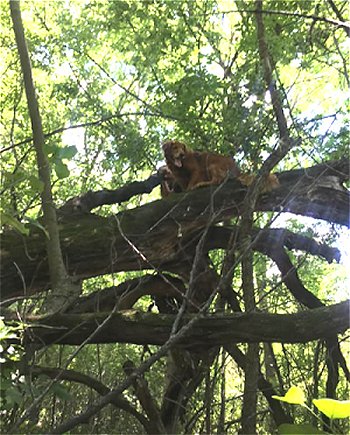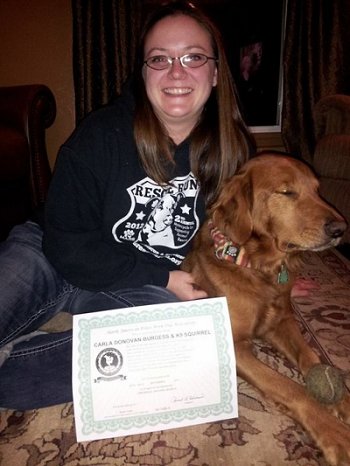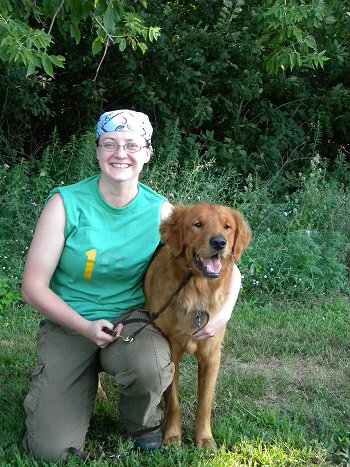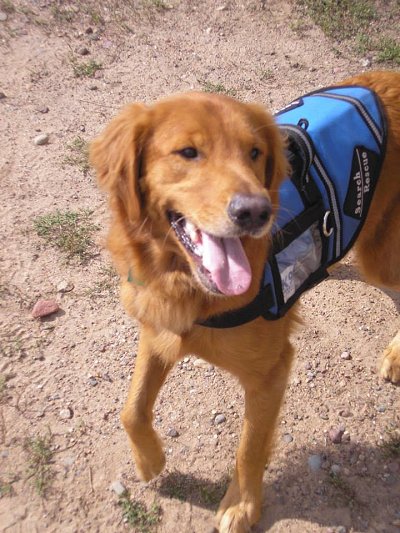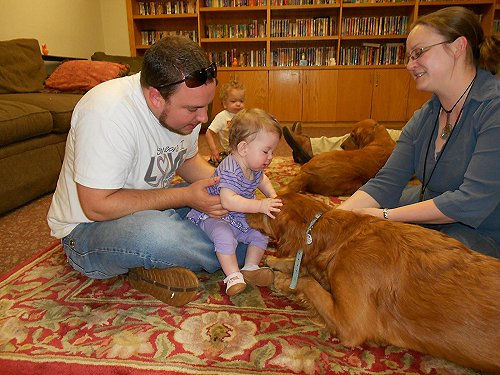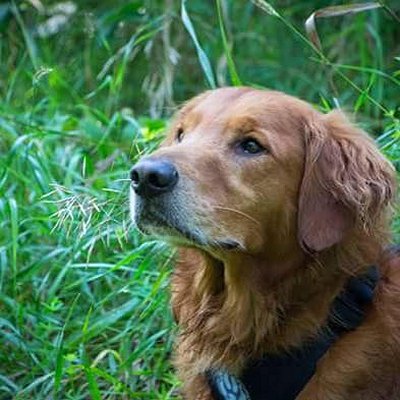 Up to Top
Allie belonged to my friends. And it really hurt to make this pillow, because Allie was my two goldens' mommy!
In Spring of 2012, we had to put down our much beloved golden/GSD mix, Cassy, after 13 yrs. A month later we learned that our friend's golden had been mated with another friend's golden and pups were on the way. We ended up taking two of Allie's pups...a girl and a boy. And our little girl golden not only looks exactly like her mom, but has so many of her characteristics...including the black mark on her tongue. It broke our hearts to learn that Allie was nearing her end. And making her pillow after she passed was a tearful project.
Rest easy sweet Allie. You are greatly missed by many!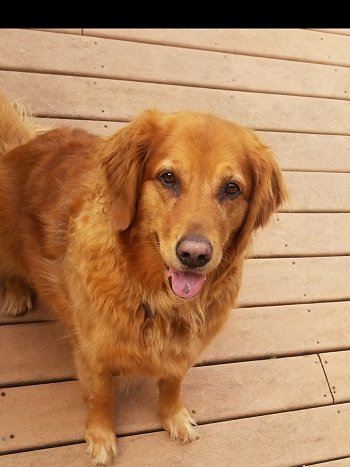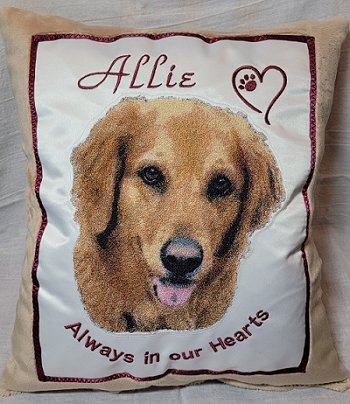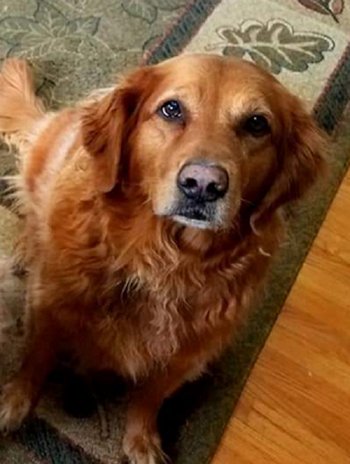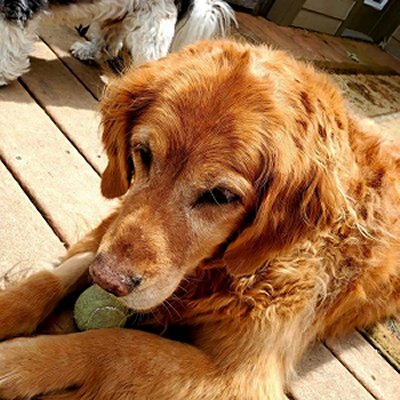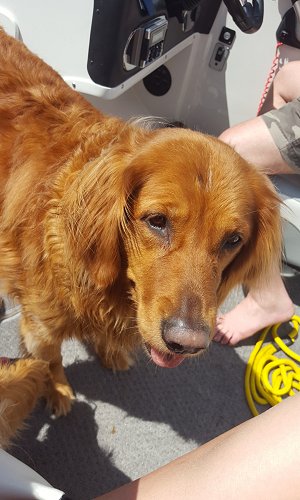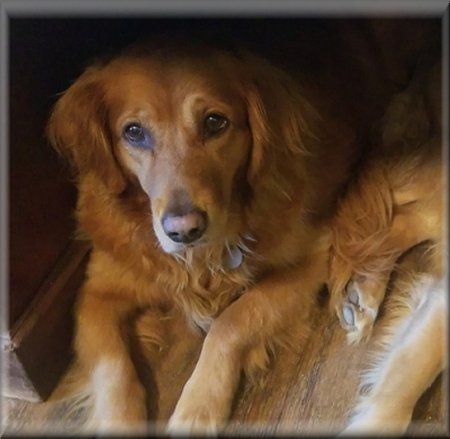 Up to Top
Little Bear wanted to purchase two pillows of Vernon County, WI, Sheriff's Office K9 Hero Myk who passed, peacefully with his family at his side, on Dec 2, 2020 from cancer. She wanted one pillow for his partner and one for her. Since K9 Myk passed while still on active duty, his partner's pillow was free of charge. Myk was special to Little Bear, so she only had to pay for her own pillow to honor and remember this K9 Hero.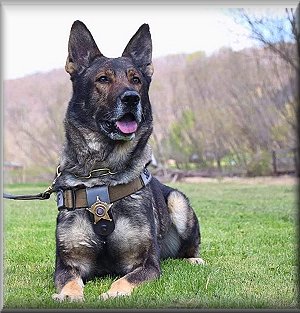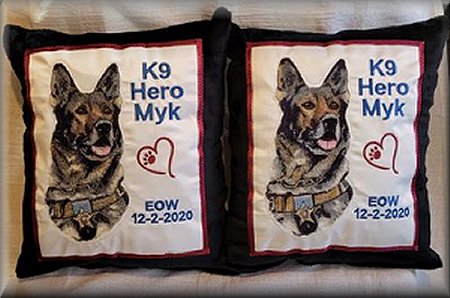 You can view a video story of K9 Myk's memorial, here: Vernon County Sheriff's officers honor fallen K-9 deputy Myk (news8000.com)

"The Vernon County Sheriff's Office will say goodbye to a beloved member of its team with a memorial service Wednesday, Dec. 16.

"Sheriff John Spears said it was with great sadness that he reported the untimely passing of K-9 Officer Myk. Myk was born in Germany on April 26, 2010, and later imported to the United States.

"'Because of the diligent work of our citizen canine committee and generous donations from the community, Myk became a sworn, full-time member of the Vernon County Sheriff's Office in July of 2012,' Spears said.

"Myk attended police canine training at Steinig-Tal Kennel in Campbellsport, Wis. attaining Dual Purpose K9 certification by Instructor/Owner Larry Filo. Myk served the citizens of Vernon County with two handlers: Deputy Adam Malin until 2016 and current handler, Deputy Mark Bellacero.

"Myk participated in tracking, search and rescue, detected countless amounts of illegal substances, and aided in criminal apprehension and officer protection, according to the sheriff's office.

"'Myk was known for greeting fellow officers and loved all the attention he truly deserved,' Spears said.

"Myk worked his final patrol shift Friday, Nov. 27 at the age of 10 years and 7 months, with his partner Deputy Mark Bellacero at his side. Myk was recently diagnosed with having cancer and suddenly passed away in his sleep on Dec. 2, at home with Deputy Bellacero at his side.

"'We extend our sympathy to Deputy Bellacero and his family, fellow officers, and all those who dearly loved Myk. May he rest in peace,' Spears said.

Sheriff Spears said he remains committed to continuing the K-9 program so Myk's legacy will live on.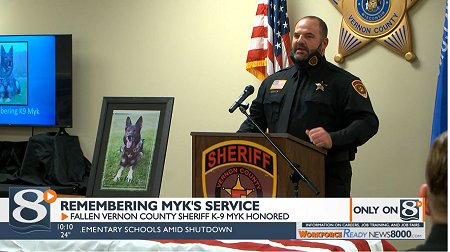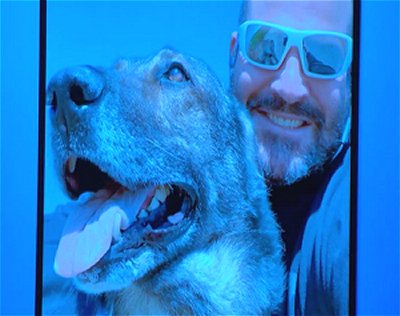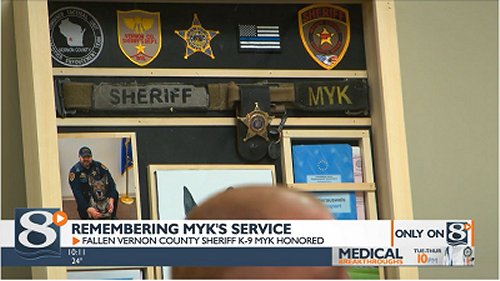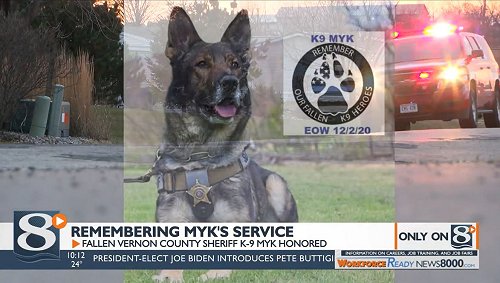 Up to Top
Ruger was the family dog in a home with a couple of Military Contract Working K9 Heroes Geli and Mazzie. Scroll down for more info on this much beloved dog, as well as more pictures.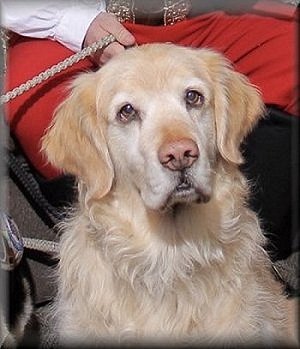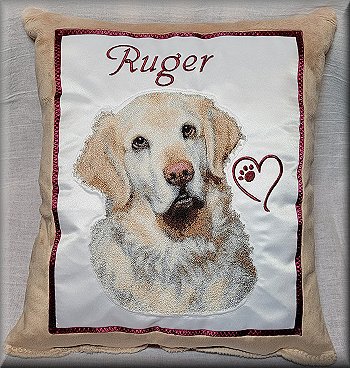 Ruger was born on April 7, 2009 and was adopted by Jim and Linda Crismer on June 13, 2009, which is their anniversary. His official name was Linda's Golden Ruger. From the start, he was the most loving, affectionate dog ever. His true love was his older "sister" Raven, a black lab. They were always together and it was only right that Ruger was with Raven when she crossed the Rainbow Bridge.

When Ruger was 6, he generously welcomed CWD Mazzie into his home and willingly shared his mom and dad with Mazzie. Ruger patiently helped Mazzie adjust to civilian life. When Raven passed away, Mazzie helped Ruger grieve for her. Two years later another war dog joined the family. Ruger loved CWD Geli from the moment she entered his house. They played together, ate together and basically enjoyed being cherished pets.

Ruger loved the grandkids that came to play with him. He always followed his mom around and could be found wherever she was. He knew how to pose for pictures, and would always stare at the camera.

On August 23, 2020, he suddenly became sick, and the vet advised us that it was time to let Ruger go. So in our backyard with his dad, mom, brother Mazzie and sister Geli by his side, Ruger peacefully crossed the Rainbow Bridge. He was 100 pounds of golden goodness; he was the best.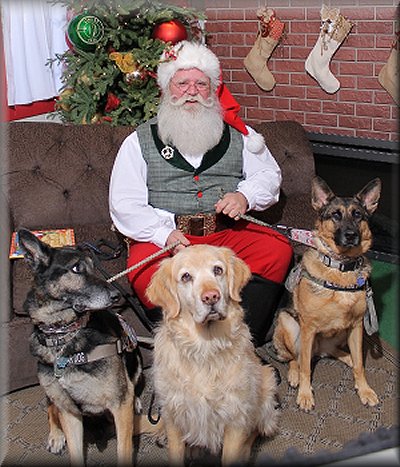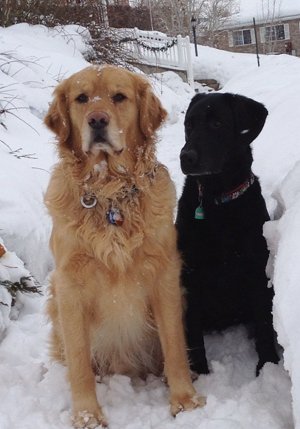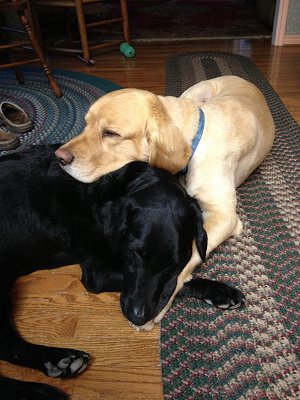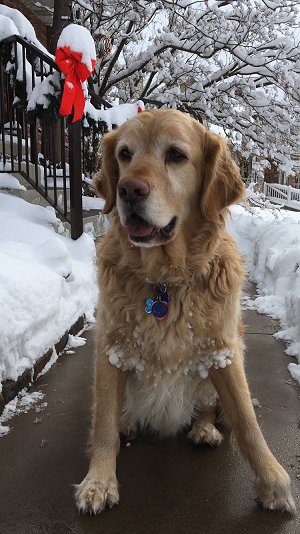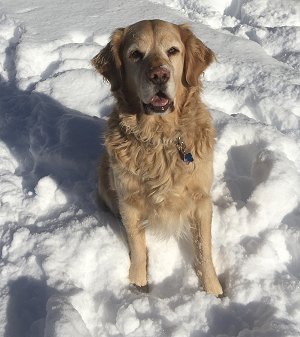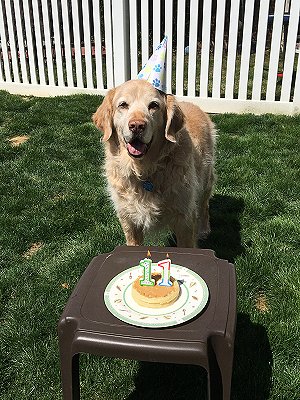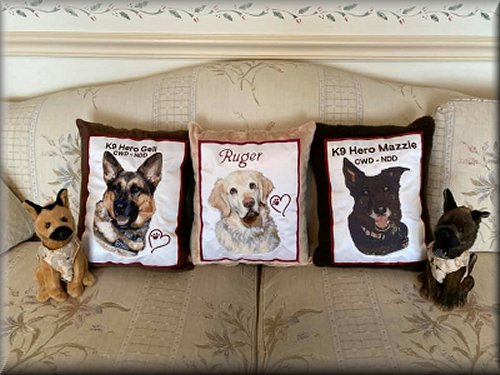 Go back to the top.